Buongiorno, Signore and Signorina's!
(This was the blog entry I was going to post last time, but I wasn't able to because it was on my laptop)
Okay I was luckily able to update this blog… I'm now in Venice! (Ain't that amazing!!)
So Elise (She with D not S), Nok (a little asian boy in my class also called Issarapong) , Torunn (the rocked awesome chick), Robert (a "berGENSER"), Marius (one of two Marius') , Martin (the little gayguy), Eleonora (the teacher) and me went to Venice!
-
We had to get up at 2.30am to be ready at 3am to travel to the airport. So at 6.40am we started our flight to Brussels. Those 3 hours went by quickly by sleeping!! We arrived at Brussels airport 9-something am, lol. So we had 3 hours of waiting on gate 39. Some security guy stopped Nok (my asian classmate) and asked to see his passport, it was rather strange.
We went to Starbucks and drank cocoa and milkshake and ate brownies. Yummeh.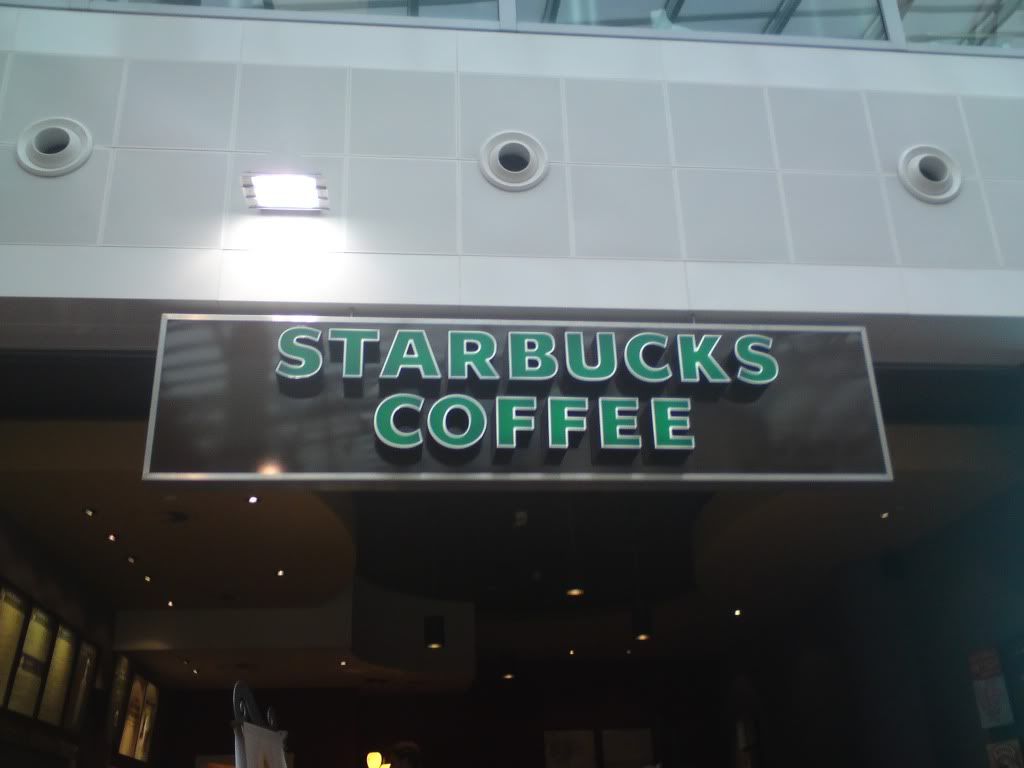 I went looking for Eleonora because she had the video camera, guess where I ended up? A Toystore… and what did I buy? A DUMBO PLUSHIE! LOL!!
So we got on the next flight and Martin ended up sitting behind me, so we had fun with the camera and joked around while just sitting there, lol. We also saw the Alps!!! It was amazing, I had to take a picture ;D
We arrived at Venice Airport at 2-3pm. I was kinda overwhelmed by being in Italy, so I guess I was extremely hyper. So we took the bus to the train station and from there walked to the hotel, it was a kinda small room for 4 people (4 girls) while the boys got a larger room, but their room was up in the 4th floor while ours was in the 2nd. Lol.
Outside our hotel there was a huge mouth, it was because it was one of the camps, Campo del Gusto. Carnevale di Venezia 2010; Sensation.
So Eleonora dragged us into the crowd of people, seriously it was so packed in the small streets that they had to have police leading right and left sides. And we saw A LOT OF COSTUMES!!!!
Eleonora dragged us to a place called San Marco, which is the heart of the carnival, so ofcourse we saw a million new things, fantastic costumes and people. It was really fantastic, and all the Italian architecture, WOW!
(too lazy to put up more pics)
__
Now it's Monday and we've been here for a whole weekend and I must say that I've choked on going out looking at costumes again, I do not want to go to San Marco at ALL! Maybe tomorrow since it's the Grand Finale of the carnival. Lol.
What more to tell? They have a DISNEY STORE!
I thought I was gonna die when I saw that!! LOOK AT IT LOOK AT IT!! I bought a Stitch cup, it was so cute <3
And I bought a box of sticky things.. some party spray thing, and I wrote "BJERKELY" on a wall!
We found a rocked shop, with band merchandise from the beatles, rolling stones, sex pistols, nirvana etc… it was AMAZING, I didn't buy anything, though I wanted so badly, but it was quite expensive! I wanted one of the bags and the sunglasses!!! SO much amazing!!
Now to the food part; What did I eat?
PIZZA! Seriously Italian pizza is the best pizza! Ice cream, same goes for the ice cream, pistachio, vanilla, lemon, mint and cookies <3 Spaghetti nomnom. Today we had English breakfast.. lol. Saturday we ate on Hard Rock! Nom nom nom nom.
Wow I think I forgot to write about the DRAGQUEEN SHOW! That was amazing I tell you, men dressed up as women… singing…dancing… on stage lol! There was a Marry Poppins, I laughed SO hard. But the videos I got all got bad quality, damn it…
Shopping: What did I buy?
A TOP HAT, yep and I used make up and painted a mustache and a beard on myself, I felt like a gentleman ;P
A mint blue wig! Yes I bought a WIG! LOL! A mask which only covers the eyes. Underwear which was uber cute. A T-shirt that I HAD TO BUY NO MATTER WHAT for 24€ lol. Sunglasses. A Hard Rock heart necklace and I don't think there was anything else? OH YES, a red and black striped tights. I will have to buy more clothes… maybe another tights and a sweather maybe pants? I don't know.
Oh I forgot to tell that I bought a Single use camera, which I'm going to enjoy lol.
So an old injury in my right foot have started aching and it's kinda annoying since the good places you have to go to! So I have to just ignore the pain and walk up and down bridge stairs and stone streets.
I also JUST found out that my dad had ordered tickets home Wednesday the 17th not Thursday the 18th! So I'm kinda stressed up and is frustrated because my dad would be stressed and kinda annoyed that I'd given him the wrong date... I'm feeling quite down in the mud... Not sure what to do exactly… I really need a hug…
Btw: I miss someone, lol.
Arrivederci, a presto.
Isabel "Bella" J.
---
I wrote this on Monday, there will be another post in a little while... damn..